Our keywords are Better Experience, Faster Service and Lower Costs. Promote your IT department with an effective IT Service Management software that was designed in keeping with ITIL best practice standards for IT service delivery. Simplify and consolidate service management with our enterprise ITIL-Ready Service Desk.
Customer Support and Help Desk
Provide single point of contact to your customers for all core IT processes and resolve customer issues as lightning. Our automated customer support and help desk environment enhances quality and simplifies customer dialogue in your business. Also, that eliminates and proactively prevent calls before occur with self‑service.
With GOO® Mobil version, the support team can interfere the cases occurred in your organisation independent of time and place. They can easily monitor the cases opened by the organisational units, record the interventions, change the recording status, and close the cases with the application developed for IOS and Android. Besides, GOO®'s ready IOS and Android apps enable you to do lots of jobs without using browser. GOO® Mobil is everywhere.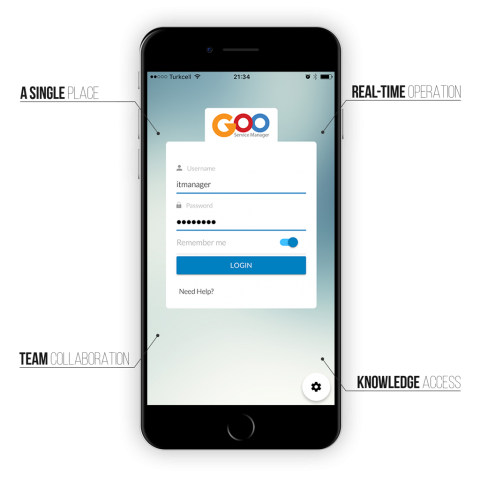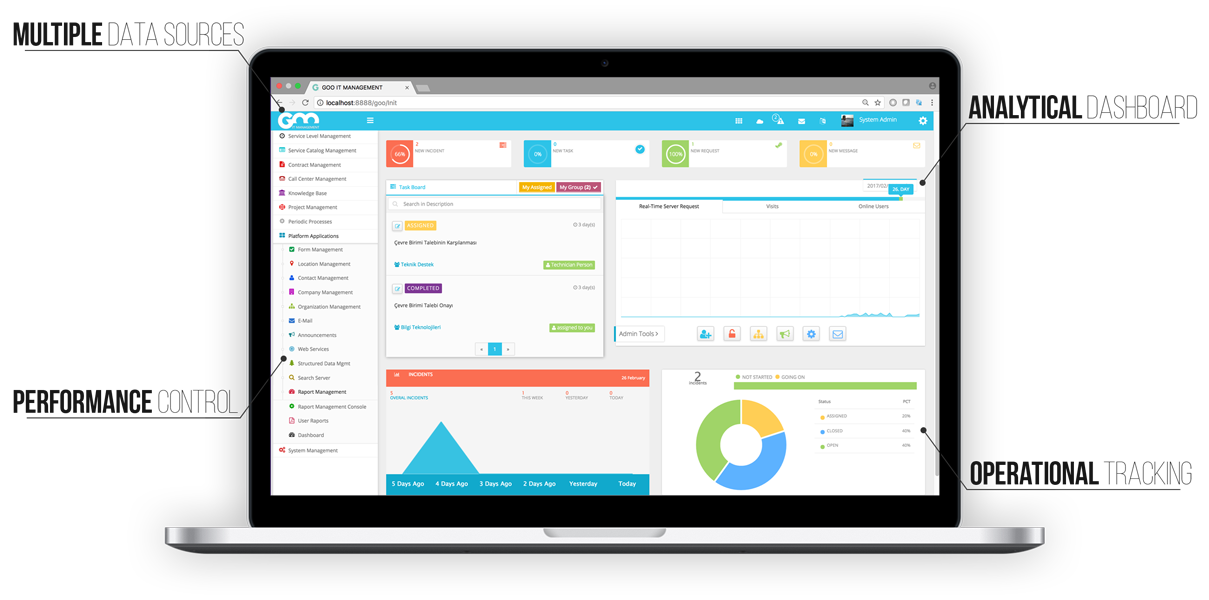 Administration Monitoring
GOO® Administration Screen provides monitoring instantaneously the opened tickets by the IT Service Management, categories, interventions and performance values of processes from the screen specialised for the managers. You can control the situation of all the system at a single glance with developed interface, graphs such as bar charts, map charts, etc. and summary performance values which has been presented by GOO® Dashboard.
"Adaptations to new business require cooperative effort and agile it service management discipline, especially for companies utilising technology"
Boost Your Services with GOO® Service Management Softwares